Many Canadians are aware of the need for pay equity, but there's been far less attention paid in recent years to the need for employment equity and better jobs for workers from equality-seeking groups.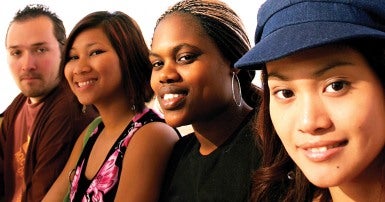 Systemic discrimination and other barriers mean women, racialized workers, Indigenous workers, LGBTTI workers and workers with disabilities face greater challenges getting decent work that matches their skills – let alone equal pay. These workers tend to be concentrated in lower paid, insecure and more hazardous jobs.
The federal government, along with Quebec and Nunavut, are the only jurisdictions with legislation on employment equity. The federal law only applies to the six per cent of the workforce in federally-regulated workplaces. Even here, progress has been slow and the Harper government weakened the legislation. 
Employment equity and representative workforce programs give workers from designated groups fair access to jobs and work environments that encourage them to stay and advance in the workplace. Measures like training and career development opportunities for all members of a designated group, and accommodations for people with disabilities, are also important.
A number of CUPE locals have bargained employment equity programs with their employers. CUPE has also significantly increased employment of Aboriginal people in the health care and other sectors in Saskatchewan through the Representative Workforce Strategy, a comprehensive employment and training partnership to improve the recruitment and retention of Aboriginal workers.
Read our fact sheets