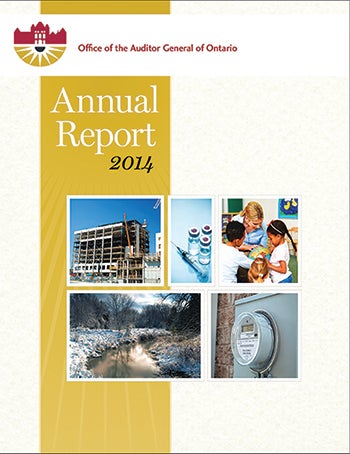 In her annual report in December, Ontario's Auditor General (AGO) Bonnie Lysyk exposed the extraordi­nary waste and financial sham perva­sive in public-private partnerships (P3s)—projects her office estimates to have cost the province $8 billion more than if they had been publicly financed and operated. That is the equivalent of $1,600 per Ontario household, or close to what the provincial deficit will be this year.
What makes this AGO report significant is how it finds systemic problems with Ontario's entire P3 program and methodology—problems that naturally apply across Canada, since most provinces have P3 agencies that function in a very similar way to Infrastructure Ontario.
The report is even more important given the Harper government's support for P3s, both for federal projects, and by forcing municipalities and First Nations to engage in P3s as a condition of receiving federal infrastructure funding.
CUPE, other unions, independent economists, and the CCPA have been saying for decades that P3s cost more and deliver less. But because the financial details behind P3 projects in Canada have been kept secret, we haven't always been able to definitively prove it with their numbers. The AGO report confirms not only that we have been right, but that accountability for P3s and the P3 agencies is even worse than some of us imagined.
Astoundingly, the claims that P3s were less expensive than the public alternatives were based on assumptions that they transferred large amounts of risk to the private sector, but there was absolutely no evidence or factual information to support those claims. They were simply fabricated out of thin air. Worse, a number of these major assumptions clearly involved double-counting, a basic accounting error that misrepresents costs.
Taking all the risk
In reality, the risks incurred by P3s are rarely transferred to the private sector because the ultimate responsibility for delivering a project or service rests with the government or another public entity. All P3s in Canada are structured as Special Purpose Vehicles (SPVs), meaning the larger companies behind P3 projects can walk away at any time, risking only the equity they have put into the project, which is typically 10-15 per cent of the initial cost. Meanwhile the amount of "risk" that is assumed transferred to the firm averages about 50 per cent of this base project cost.
Even more outrageously, Infrastructure Ontario has been paying big P3 companies that are unsuccessful in their bids on P3 projects up to $2 million per bid to cover some of their costs. In other words, the firms bear little risk even at the bidding stage, and the losers get a generous consolation prize—all paid for by the public. The process creates a cosy fraternity of highly-paid P3 companies and consultants, getting wealthy at the public's expense.
Little of this money trickles down. Construction associations have been critical of P3s because most of their smaller and medium-sized businesses don't benefit much. Some architects and engineers say P3s sacrifice good design in public buildings and facilities for the sake of private profit.
Massive levels of creative accounting and double counting are being used to justify expensive P3s and the privatization of public services to the benefit of a few wealthy P3 and finance companies, high-priced lawyers, and consultants. The rest of us will be paying the price for these projects for decades to come—a cost hidden by politicians, government officials and their friends in the industry who are complicit in this massive P3 scam.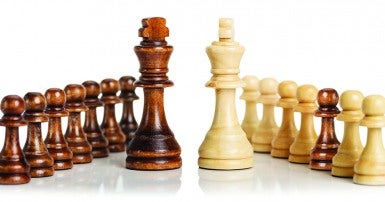 More systemic problems
As damning as the AGO report is, it does not highlight other fundamental and systemic problems with P3s in Canada.
For example, Canadian P3 agencies are conflicted in their objectives. Most are charged with promoting and assessing P3 projects. This conflict of interest is a perversion of public policy and responsible governance. Just as we generally don't let students mark themselves, or have one team control the referee, those that review and assess the viability of P3s should not be the same people promoting them. A recent report from the B.C. Ministry of Finance identified this as a problem, and it appears that the province will be taking responsi­bility for the initial assessment of P3s away from its P3 agency, Partnerships British Columbia.
There is also considerable movement of key personnel between P3 agencies and the P3 industry, giving rise to (often undeclared) conflicts of interest. The consultants and accounting firms that prepare the business cases and
assessments for the P3 agencies generate considerable income from P3s, and are active members and supporters of the industry lobby group, the Canadian Council for Public-Private Partnerships. As the AGO report stated, these groups do not hesitate to use creative accounting to make the P3 case look stronger than it is.
Another fundamental problem with P3s in Canada is that there is no transparency in the details or real costs of projects, and very little accountability. The business cases, value-for-money assessments and assumptions on risk transfer are kept secret, along with the costs our politicians commit us to paying private P3 operators for decades to come. When business cases are released, they are in very summary form or heavily censored.
So what can we do?
As Canadian governments are cutting funding for public services, and squeezing wages and benefits, it's a travesty that they also continue to squander public funds on expensive P3s while deceiving the public about their true cost and liabilities. A lot of profit is being made by the P3 industry.
Many people are getting wealthy at the public's expense. So there are power-ful political interests keeping the P3 charade going.
The response of the Ontario gover­n­ment to the AGO report was very defensive, and already the P3 industry is spinning its response to downplay any problems and to further promote P3s. But there are things we can doto reverse this dangerous tendency towards privatization and private pilfering of public accounts.
For example, auditors general in other jurisdictions can be urged to review provincial P3 programs, agencies and projects as extensively as the Ontario auditor general did last year. Governments and public bodies could declare moratoria on further P3s, pending thorough reform and public review of the funding and procurement model. At the same time, Canadian legislation governing P3s needs to be fixed since it is among the worst in the world. Only Manitoba has laws on the books requiring accountability for P3s. The laws aren't perfect and should be stronger, but they're better than nothing.
Finally, we should loudly insist on full public transparency and disclosure of all un-redacted financial details, including value-for-money assessments, associated with existing and new P3 projects. This lack of accountability is one of the most frustrating (and unnecessary) elements of the P3 model. Until we can see for ourselves whether there is any value for money in this system, any and all P3s, and the politicians that introduce them, will—and should—be under a cloud of suspicion.
This article originally appeared in the CCPA Monitor. It has been edited for length.