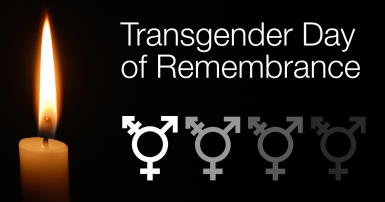 The Transgender Day of Remembrance is observed each year on Nov. 20 in memory of transgender persons who have lost their lives because of anti-trans violence. Started in 1998 to honour the murder of a young transgender woman in Massachusetts, the day is now marked by ceremonies in cities across Canada and around the world.
It is an opportunity to raise awareness about the continued violence, harassment and discrimination faced by people who do not live their lives according to social expectations of their birth-assigned sex. It is a time to promote solidarity and learn about the changes needed in perceptions, laws and policies so that trans people can live and work in safety and dignity.
There are some concrete actions we can take to support the struggle for trans rights:
Help make your workplace and your community a safe and inclusive space for those who identify as transgender.