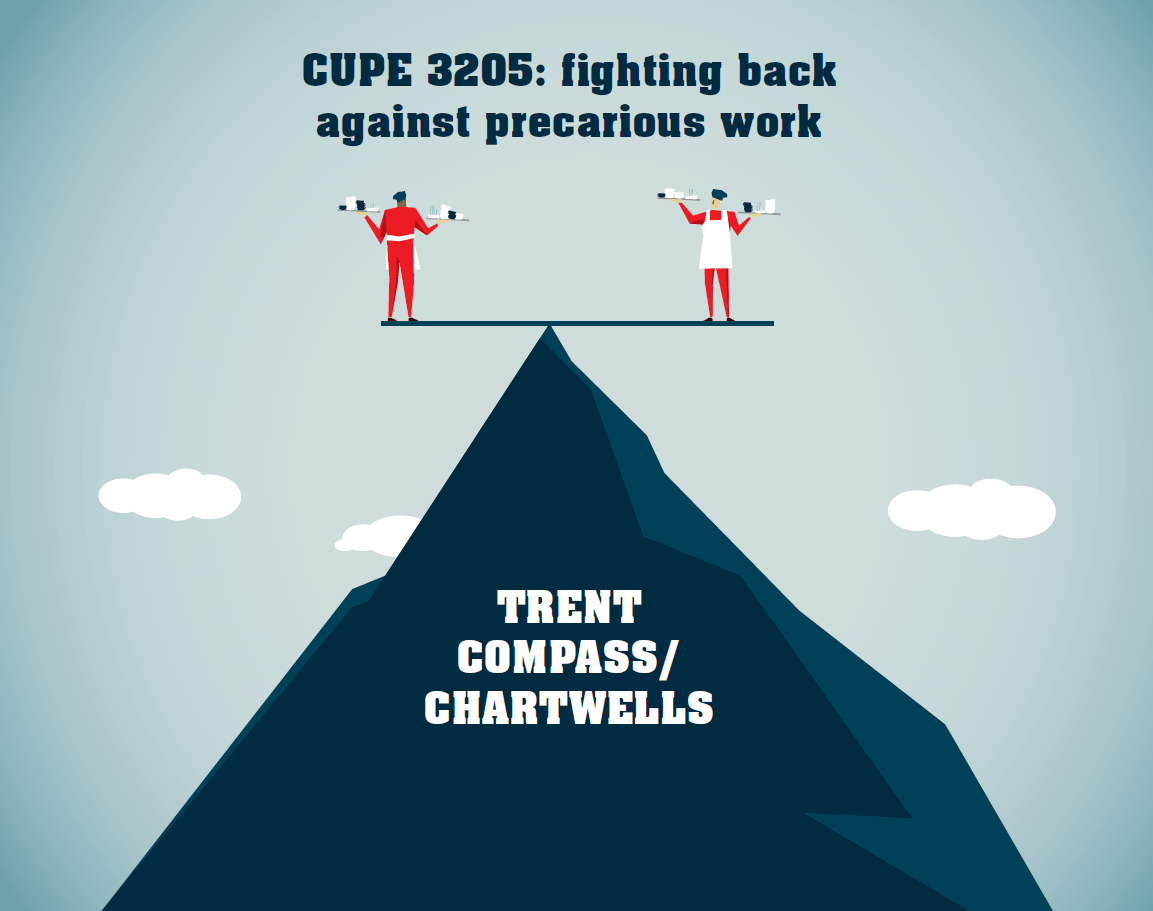 By a margin of 96 per cent, Trent's food service workers have voted down a contract offer from their employer that failed to address the issue of precarious work.
At the demand of food services giant Compass Group Canada, the Ministry of Labour held a supervised vote by employees on the company's latest offer. Over a hundred Trent food service workers voted yesterday (Thursday), with the vast majority choosing to reject the deal.
The Ministry-supervised vote was forced by Compass Group Canada in an effort to circumvent the collective bargaining process and short-circuit workers' demands for better, more secure jobs.
But of the 102 workers who cast ballots, 96 per cent rejected Compass's offer, once again putting the burden on the company to resume negotiations and reach a fair deal with its workers.
In this round of negotiations, precarious work emerged as a major issue that could see Trent food service workers locked out of their jobs or on strike on February 3.
Since Compass took over the food services contract on Trent's Peterborough campus, the number of full-time food service jobs has dwindled to the point that over half of Compass employees at the university work part-time; many don't even work enough hours to qualify for benefits.
The Canadian Union of Public Employees (CUPE), which represents food services workers at Trent, consistently uses collective bargaining as one way of addressing issues that affect quality of life for workers and services for users like Trent students, staff and faculty.
Said CUPE representative Stephanie Malinsky: "We're urging Compass to return to the bargaining table before the February 3 deadline, even though the company has so far refused to meet us in mediation.
"But we're also calling on Trent's administration to take a role, because it is also up to the university's leaders to ensure that there is no interruption to services on the Peterborough campus."