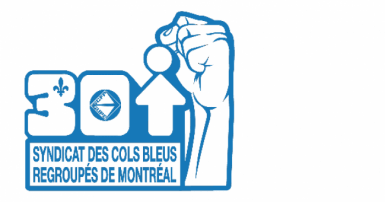 Last week, after intensive negotiations, CUPE 301 and the City of Montréal reached a tentative agreement for its pension plan. These negotiations are a result of the restructuring of municipal pension plans under Bill 15.
According to CUPE, the agreement protects the interests of blue collar workers in a difficult environment. The members of the union will soon convene at a general meeting to learn more about the tentative agreement and then vote on it by secret ballot. Details of the agreement will not be disclosed until then.
Meanwhile, CUPE is vigorously pursuing a dispute against Bill 15 in an attempt to have it declared unconstitutional. The objective is to restore benefits indexation for pensioners and active participants and to invalidate the sharing of past deficits and any other measures already invoked that limit the right to free negotiation.
This tentative agreement is part of CUPE's ongoing efforts to support Montréal's blue collar workers on their high priority issues, in conjunction with local leaders.
In 2012, long before Bill 3 and the adoption of Bill 15, CUPE 301 was one of the first unions to negotiate an accountability agreement for pension plans. The agreement took into consideration demographic issues, the importance of ensuring sustainability of the pension plan and its stable funding, as well as showing concern for everyone's ability to pay. Globally seen as an innovative settlement, it was negotiated without constraints or emergency law. Despite this ground-breaking agreement Bill 15 still imposed restructuring of Montréal's blue collar workers' existing plan.
With more than 115,000 members in Quebec, CUPE represents about 70% of the province's municipal employees, or 32,240 members. CUPE is also represented in the following sectors: child care, education, emergency and security services, energy, health care, libraries, municipalities, transportation, communications, post-secondary and social services.