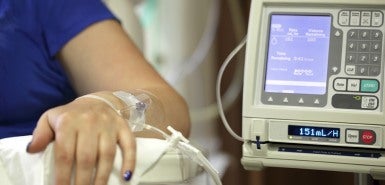 A comprehensive look at the arguments and evidence in the Chaoulli Supreme Court ruling on private health insurance.  This backgrounder is a primer on why the ruling isn't a licence to privatize public health care. 
The privateers' interpretations, dire predictions and worst-case scenarios are flying in the wake of the Supreme Court's ruling in the Chaoulli case. But the heart of the case is clear: the ruling is not a license to privatize – even within the province of Quebec. Instead, the case is a wake-up call for governments to take action to strengthen public health care.
Those pushing health care privatization are using the ruling to argue the floodgates have been opened to for-profit care. CUPE has produced this comprehensive backgrounder to provide facts and arguments countering these claims.
This backgrounder looks first at what the court did – and did not – say, and then looks at what the evidence shows about privatized health care in Europe and elsewhere. It then tackles the myths and realities surrounding wait lists, offering public solutions to shorten wait times.
The trade dangers of privatized care – an area not addressed in the court's ruling – is another crucial issue in the wake of Chaoulli. The backgrounder also looks at the true "cost drivers" in the health care system, countering right wing claims that health care workers' wages are making medicare "unsustainable", and closes with actions the federal and provincial governments must take to stop the spread of privatization.
For further background on health care privatization, visit cupe.ca/privatization.