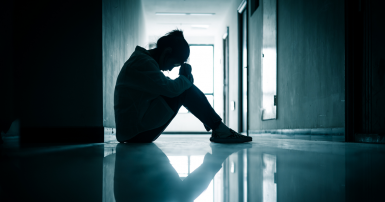 The fall economic statement is proof that the Ford government has failed to hear the outcry from so many quarters across the province, said leaders of CUPE Ontario, who warned that continuing neglect of public services harms Ontarians.
Delivered today by Minister of Finance Peter Bethlenfalvy, the government's fall economic statement doubles down on the government's underfunding of vital services and instead continues the focus on restraint and tax cuts that rob public coffers at a time when investments in Ontario's public services are desperately needed.
"The government claims now is the time for restraint, that government cannot invest. But the data in today's fall economic statement, as well as the latest reports from the Financial Accountability Office, show the precise opposite," said CUPE Ontario President Fred Hahn.
"Ontario is fiscally healthy. Doug Ford can't cry poverty and then try to justify starving public services at a time when our communities are suffering from an ongoing lack of public investment."
Among the observations CUPE Ontario made regarding the fall economic statement:
Ontario spends the least on program spending per capita compared to all other Canadian provinces and, factoring for inflation and population growth, appears to be on course for a 10% decrease in program spending between 2020 and 2024.
Corporate profits have had two years of record growth: in 2021, corporate profits went up 24.2%; in 2022, they went up 14.8% - yet more evidence of missed opportunities to raise taxes on corporate profiteering.
The Financial Accountability Office (FAO) is at odds with the government regarding the budget: the FAO calculates that the government's budget has a $100 million surplus; by comparison, today's fall economic statement claims the budget has a $12.9 billion deficit.
Hahn pointed out that the lack of investment in public education – highlighted so clearly by CUPE Ontario education workers – along with unprecedented staff shortages and employee burnout in health care, lack of funding for universities, social supports and affordable housing, and the nationwide reaction to the anti-worker Bill 28, must serve as a warning to Ford that he can't continue his version of business as usual.
"Decades of underfunding and underinvestment in Ontario's public services are causing real hardship in our communities across the province. Refusing to listen to workers and refusing to invest in public education were the root causes of historic actions taken by CUPE education workers, and these issues remain unresolved. Everyday we see more evidence of the crisis unfolding in our public health care system, while the Ford Conservatives sit by and do nothing to help. And these two important sectors represent just two of the many parts of our public services that have been systematically starved," Hahn said, also noting that "recklessly forging ahead with discredited economic dogma hurts Ontarians and is completely out of touch with what people need and deserve."
Yolanda McClean, Secretary-Treasurer, CUPE Ontario, rejected the claim that decent wages and fair pay increases for workers would result in a wage-price spiral that would drive inflation higher.
"Inflation is the result of a broad range of factors, including disruption of supply chains, corporate profiteering, and corporate tax avoidance. Higher workers' wages simply are not one of the causes. But if the government really is worried about inflation, it should then tax corporate profits, which are historically high and which would provide revenue to invest in public services that benefit everyone.
Hahn concluded: "The government's own numbers show that Ontario's economic outlook is healthier and its budgets have ever-larger surpluses. Premier Ford must use that money to invest in public services to help people, to help workers, to help our communities."