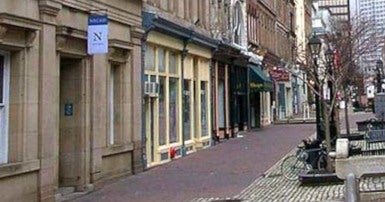 75 Teaching Assistants, Research Assistants, and Independent Course Appointees employed by the Nova Scotia College of Art and Design have voted to unionize, joining 5000 other academic workers already represented by CUPE 3912, with 100 percent voting in favour of the union.
"It's been a really long time coming. Everyone that I talk to has said that the wages we make aren't enough to live on," said NSCAD Organizing Committee member Claire Drummond. "The cost of living in Nova Scotia is completely outrageous. Unionizing is one small step we're taking to survive while working in these roles."
"Some NSCAD academic workers have gone more than 20 years without an increase in compensation."
"I think people are excited to finally have a voice," said Drummond. "We're looking forward to having a relationship with NSCAD built on mutual respect that recognizes the value TAs, RAs, and ICAs bring to our campus community".