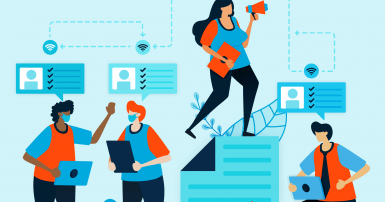 The COVID-19 pandemic has harmed workers and communities in many ways, including by ramping up the threat of privatization. A new CUPE workshop helps members identify and fight privatization during the COVID-19 pandemic and recovery.
Preventing privatization at work: Protecting public services during the pandemic and beyond is a two-hour online Union Education workshop. It covers the risks of privatization and highlights strategies to recognize and stop privatization before it starts. 
Participants will:
Learn to spot the signs of privatization.
Strategize to stop privatization before it starts.
Corporations and consultants are trying to take advantage of the COVID crisis by pitching privatization. We can resist privatization by being on alert for threats and looking for opportunities to bring services in house.
Members will leave the workshop with a checklist that helps them protect jobs and services from privatization.
Contact your education representative to find out how your local executive, sector committee or other CUPE group can take this workshop in your region.