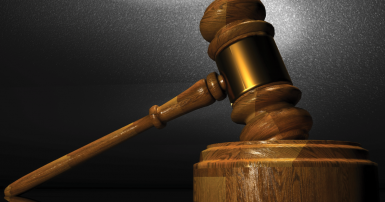 The Tribunal administratif du travail (TAT) acknowledged that the Government of Quebec failed in its obligation to bargain in good faith in the renewal of the collective agreement of the intermediate and family-type resources (RI-RTF) represented by the Canadian Union of Public Employees (CUPE).

Its ruling on October 6, 2022, confirmed that the government did indeed illegally amend the scope of a wage provision in the tentative agreement.
This is the second time in two months that blame has been placed on the Government of Quebec for bargaining in bad faith with health and social services unions.
This provision called for a lump-sum payment of 1 per cent of compensation for the years 2019 and 2020. According to both CUPE and the TAT, all members who worked in 2019 are entitled to it, but the government attempted to exclude all persons no longer under contract with a CISSS or a CIUSSS, effective April 1, 2020.
"Even though the dispute only involved a handful of members who have since retired, leaving them high and dry was out of the question.  We're obviously quite satisfied with the tribunal's ruling," explained CUPE representative Alexandre Prégent. "It recognizes that the unilateral addition of a criterion to access a wage clause following negotiations constitutes bad faith. Our members will finally get the money owed to them from a government that claims it wants to be an employer of choice."
The tentative agreement was reached on October 15, 2021 and was then ratified by members in the following weeks. On December 22, government representatives informed CUPE of their move to exclude certain employees. As a result, CUPE filed a bad faith bargaining complaint on February 25, 2022.
CUPE members in the RI-RTF are present in the following regions: 150 in CUPE 4997 at the Montreal-West Island CIUSSS; 200 in CUPE 4950 at the CIUSSS de la Capitale-Nationale; 250 in CUPE 5226 at the CIUSSS de la Mauricie-et-du-Centre-du-Québec; and 15 in CUPE 5298 at the CISSS des Îles-de-la-Madeleine.