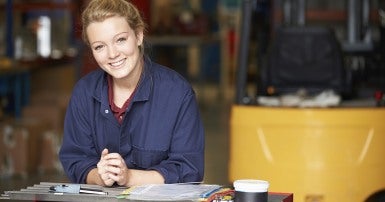 NDP Leader Tom Mulcair has announced a number of very positive actions a New Democrat government would take to help young workers. These include:
A youth employment plan that would help 40,000 young Canadians get jobs, paid internships or co-op placements.
Cracking down on the use of unpaid internships and protecting the safety of young workers.
Creating apprenticeship spaces through federal infrastructure projects, based on apprenticeship ratios.
Partnering with municipalities and indigenous governments to hire apprenticeships for infrastructure projects.
Raising the federal minimum wage to $15/hour, which would apply to those working for the federal government and in industries under federal labour jurisdiction—and would especially benefit young workers.
There are 60,000 fewer jobs for young workers today than when Stephen Harper was first elected and the unemployment rate for youth is twice that of adults. The Harper government has ignored the problems youth face in today's job market.
The lack of good job opportunities for young workers causes long-lasting harm not only for them, but also for our economy.
CUPE and its young workers have called on federal and provincial governments to take action to improve job opportunities for young workers, to crack down on unpaid internships, and to increase the minimum wage. These announcements by the NDP demonstrate that they have heard these concerns and are ready to action if they are elected on October 19.