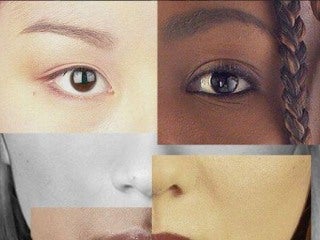 Dear Sisters and Brothers:
Every year on March 21, Canadians from all walks of life commemorate the International Day for the Elimination of Racial Discrimination. A bloody massacre took place on this day in 1960. In Sharpeville, South Africa, where police fatally shot 69 black demonstrators and wounded 180. These peaceful demonstrators were protesting discriminatory apartheid pass laws that imposed restrictions on black South Africans, including the ability to move around freely in the country and to organize unions. Almost all victims were shot in the back.
Canada has a long history of racist colonialism in its dealings with First Nations peoples, and its impacts are still being felt today several decades later. Aboriginal peoples now contend with many serious challenges, including high poverty rates, the environmental degradation of Indigenous land and the issue of missing and murdered Indigenous women.
Canada's history is also shaped by racist citizenship and immigration policies. There are many historic examples to choose from. Here's one that is lesser known to some, but startling: A century ago in 1914 a ship called the Komagata Maru carrying 376 South Asians arrived in Vancouver but was not permitted to dock. The federal government at the time insisted on   preventing the passengers from coming ashore. After two weeks off shore the ship was forced to return to India without supplies. Several people jumped ship, some perished, and many were seriously ill. On their return to Calcutta they faced violence and imprisonment at the hands of the British authorities there.
Today, Canada uses programs such as the Temporary Foreign Workers Program and the Live-In Caregiver program to exploit vulnerable workers of colour as sources of cheap labour. These programs reduce working conditions for all workers, and limit our ability to collectively organize and enforce collective agreements. CUPE is committed to fighting racism and discrimination in our workplaces, union and society at large. We recognize that many of our lowest paid members come from racialized and Aboriginal communities.
CUPE is committed to engaging and organizing these precarious workers in new ways, and supporting them to become leaders in our union. Recently we engaged in a comprehensive survey of our membership, gaining valuable information on the changing demographics and diversity among our members. Learning about the conditions for racialized members helps us to understand how we can change.
This was a major focus at CUPE's National Human Rights Conference in Winnipeg, where a presentation on the membership survey highlighted the need for continued work to ensure equality for our racialized sisters and brothers. Nearly 20 per cent of our members are in precarious jobs and these members are more likely to be racialized or from other equality-seeking groups. While unions provide better wages and benefits overall, and safer working environments, there is still much to do.
We can show solidarity for all our members by looking at how to improve wages and working conditions for our members in precarious positions. We can look at new and creative ways to reach out to these members to involve them at all levels of our union. We can identify and move forward on a strong political agenda to improve conditions for all racialized workers, regardless of their union status.
We also look forward to our 2015 CUPE National Convention, where we will, for the first time, award an individual with the Ed Blackman Worker of Colour Award in recognition of achievement and activism to end racism, promote diversity, and advance equality and social justice for racialized people.
On March 21, we urge our members to order our pamphlet, "Diversity, our strength" to raise awareness of racial discrimination, and learn how to eliminate it by taking our "Creating Racial Justice" workshop. Learn more about the Temporary Foreign Worker and Live-In Caregiver programs with our fact sheet at cupe.ca. For more information or assistance, please contact the Equality Branch at the CUPE National Office in Ottawa, at equality@cupe.ca.
  
In solidarity,
PAUL MOIST                                                                                         CHARLES FLEURY
National President                                                                          National Secretary-Treasurer