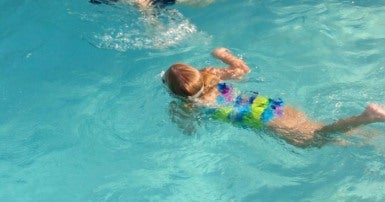 In the coming weeks, the 265 City of Longueuil pool employees will begin pressure tactics that could go as far as strike action. The situation involves 25 pools (including the Charron Island beach), which are extremely crowded in the summer. These employees have been without a contract since the end of 2015, more than two and half years.
The Syndicats regroupés des employés municipaux (SREM-SCFP 306) condemn the employer's "obvious" ill will at the bargaining table. At a general meeting last July 17, 95 per cent of the aquatic sector employees of Longueuil rejected the employer's offer. That was when they decided to resort to pressure tactics up to and including strike action.
The main disputes involve, among other things, the City's refusal to provide work clothes and cover the cost of mandatory training to keep certifications up to date. The systematic refusal of requests for annual leave is also problematic.
"The lifeguards' working conditions are often terrible, and at times like this when there is a shortage of labour, these conditions endanger both the employees and the citizens. The employees condemn the fact that the facilities are obsolete and that there is a lack of adequate work tools and protective equipment. We are referring here, for example, to inadequate safety measures in isolated pools," said Stéphane Simard, the Longueuil Vice-President of SREM-SCFP 306.
The employees are therefore demanding respect and improvement of working conditions such as the recognition of the lifeguards' duties. In their opinion, these requests are perfectly legitimate, since they are similar to the practices of other cities surrounding Longueuil and other major cities across Quebec.
Meanwhile, the City is demanding concessions from aquatic sector employees, which would mean a return to the working conditions that existed prior to the municipal amalgamation of 2002.