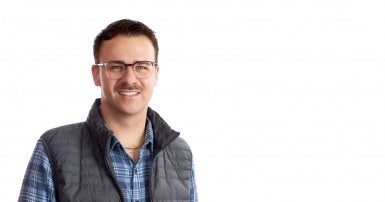 Kent Peterson was elected to CUPE's National Executive Board as Regional Vice-President for Saskatchewan in April 2020. He was elected as CUPE Saskatchewan Secretary-Treasurer in March 2020.  
Kent has a long history of activism in the labour movement, student movement, LGBTQ2+ community, as well other progressive movements. He is a member of CUPE 4828, and he has served in several roles in his local including most recently as local president.
Kent has been a member of the CUPE Saskatchewan executive since 2015, is a past co-chair of a CUPE national committee, and has held other leadership and advisory positions within the provincial and national labour movement.
He has served on the governing bodies or committees of many organizations in his community, including the Canadian Centre for Policy Alternatives-Saskatchewan, Family Services Regina, the YWCA Regina, the Regina Public Interest Research Group, and the University of Regina.