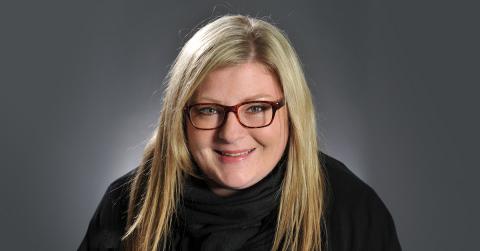 Kelly was elected to the National Executive Board as Regional Vice-President representing Manitoba in June 2012. She served as  President of CUPE Manitoba from May 2012 to May 2017.

Kelly's involvement with CUPE is extensive, beginning in 2005 when she was nominated to Local 1063's Negotiating Committee. She has been an active member of CUPE Local 1063 (the Workers Compensation Board of Manitoba) serving most recently as Vice-President. She was proud to be elected as Winnipeg Area Representative on the CUPE Manitoba Executive in 2009, a position she was re-elected to at the 2011 CUPE Manitoba convention. Kelly also sits on the Manitoba Federation of Labour Executive Council, serving as VP representing CUPE.
Kelly has been a strong voice for young workers, and has been the Co-Chair of the CUPE Manitoba Young Workers Committee since 2007 and also sat as the Manitoba Representative on the CUPE National Young Workers Committee from 2007-2011. She currently co-chairs the MFL Young Workers Committee and is the NEB liaison to the CUPE National Young Workers Committee.