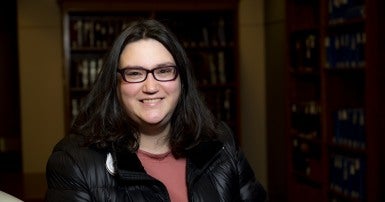 Karen Ranalletta was elected to CUPE's National Executive Board as Regional Vice-President for British Columbia in July 2021. Her election to the NEB came shortly after being elected President of CUPE BC in May 2021 – the first female president in 26 years.
Prior to her election as President of CUPE BC, Karen served three terms as a General Vice-President of CUPE BC. She has represented CUPE at the BC Federation of Labour, and she chairs the BC Federation of Labour's Occupational Health and Safety Committee.
Karen also sits on the Board of Directors for the BC Labour Heritage Centre – an organization dedicated to preserving and championing working people's history in British Columbia.
Karen is a member of CUPE 2950, which represents over 1,500 clerical and library workers at the University of British Columbia.