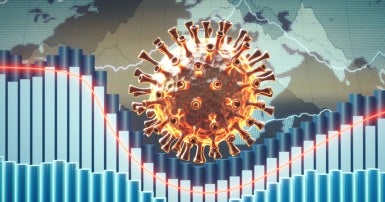 Despite the increase in COVID-19 cases, hospitalizations, and ICU admissions predicted by the Science Advisory Table, the Ford Conservatives are still failing to take comprehensive action to fight the pandemic, said CUPE Ontario.
"Ontarians are tired of this seemingly unending COVID cycle that the Ford Conservatives refuse to break by taking real action," said Fred Hahn, President of CUPE Ontario. "We can no longer afford to have the Tories spend yet another calendar year refusing to use every tool at their disposal to get us out of this vicious cycle. It's like Ford's building a house but he's leaving most of our tools gathering dust in the toolbox."
CUPE Ontario, which represents 280,000 public sector workers in the province, calls on the Province to:
Mandate and supply appropriate PPE, like N95 masks, for all workers;
Legislate permanent, employer-provided, paid sick days;
End profit in long-term care and invest to ensure there isn't another crisis in senior care;
Invest to keep kids and education workers safe in school;
Provide funding to upgrade ventilation in all public buildings;
And spend the billions in reserve that were dedicated to fund all of the above.
"The Conservatives must take action, immediately, by spending the $4.3-billion in reserve to bolster the public services that have kept us as safe as possible through this crisis," said Hahn. "They must scrap Bill 37, which awards thousands of beds to for-profit long-term care chains, the very homes that saw death rates five times those of publicly-owned ones. And they must respond with 10 permanent, employer-provided paid sick days – not with the band-aid solution announced today of merely temporarily extending the existing inadequate three days. Workers have been telling them what they need to do – it's long past time they listened and took action."