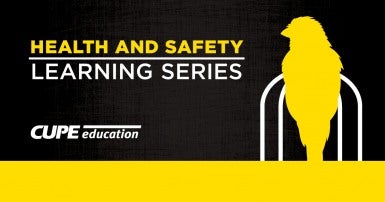 The Health and Safety Learning Series gives members a wide range of knowledge and skills related to workplace health and safety.
Whether you are new to your joint Occupational Health and Safety Committee or want to develop new skills related to a specific hazard, this series of courses is for you.
Before starting the series, you must complete the Health and Safety - An Introduction workshop. Then you can start taking workshops in the three different categories: Skills, Perspectives and Specific Hazard.
To learn more about this series of courses, download the pamphlet below.