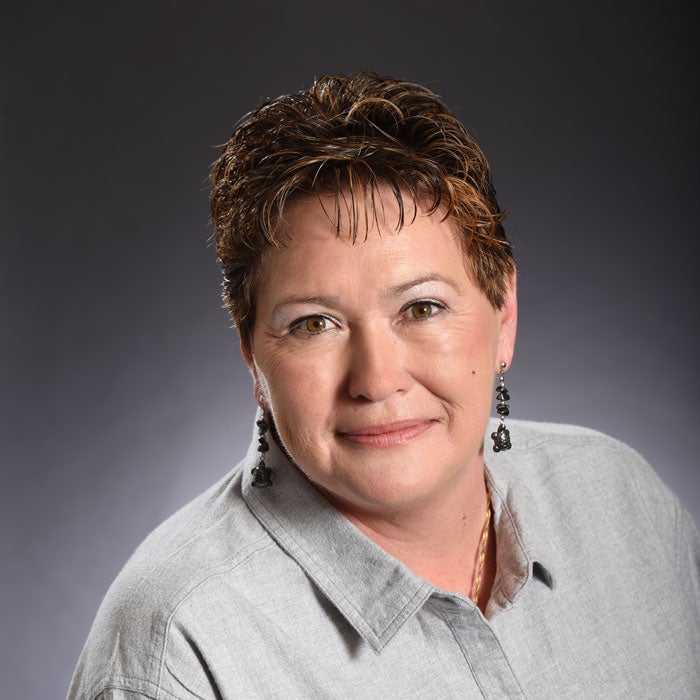 Gloria Lepine was elected to CUPE's National Executive Board as a Diversity Vice-President in November, 2015.
She serves as the full-time Chief Steward for CUPE 3550, a position she has held since 2006. CUPE 3550 represents support staff working in Edmonton's public schools.
From 2009 to 2011, Gloria served as a senator on CUPE's National Aboriginal Council and the CUPE Alberta Aboriginal Council.
Gloria is a long-time activist for justice for missing and murdered Indigenous women and girls. She has organized and taken part in many actions to raise awareness and demand action, including participating in the Faceless Dolls and Vanishing into the Night campaigns. Gloria also made a pair of moccasin vamps for the Walking with Our Sisters exhibit, honouring a missing friend.
With her local, Gloria has worked to support the families of missing and murdered Indigenous women and girls. Every year, CUPE 3550 sponsors family members to attend the October 4 Sisters in Spirit vigil held on Parliament Hill. In 2015, Gloria was also part of a healing camp for families of the murdered and missing, held in northeastern British Columbia.
She has served on an Amnesty International mission to Fort St. John, BC studying the links between murdered and missing Indigenous women and the impacts of large-scale resource extraction on Indigenous communities. She was a CUPE participant in a 2014 Kairos tour exploring the impact of Canadian mining operations in the Philippines. And in 2010, she represented CUPE at the biennial International Aids Conference in Vienna, Austria.
Gloria has received the 2015 Aboriginal Role Models of Alberta Volunteer award and the 2011 CUPE Alberta equality award. She and her partner have two children, and are grandparents to two beautiful children.