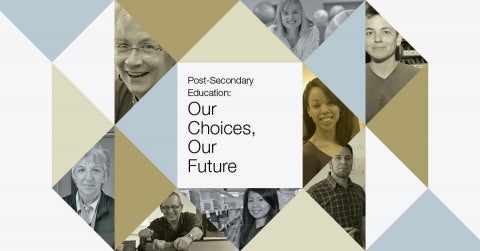 As the new school year begins, the Canadian Union of Public Employees reaffirms its conviction that access to public higher education is a right. Building and maintaining a high quality post-secondary education system must be a priority for the federal and provincial governments. Higher education plays a crucial role in the lives of Canadians and in our country's economic, social and cultural development.

Post-Secondary Education - Our Choices, Our Future
Due to a strong demand, CUPE has recently issued a new edition of its booklet Post-Secondary Education - Our Choices, Our Future. This document lays out many of the issues affecting post-secondary education in Canada today, including public financing, privatization, student debt, and access to education. It also outlines CUPE's commitment and contributions to post-secondary education.
You can distribute this publication to your executive, to new students during their orientation week, or use it as part of a welcome kit for new members. It is also helpful as a tool to promote to our allies CUPE's work to strengthen post-secondary education.