Highlighting recent economic studies and developments
Nobel economics prize-winners expose privatization
The 2016 Nobel Prize in economics went to experts in "contract theory" who demonstrated that privatization often fails, especially for public services where the quality of outcomes is difficult to judge. Harvard economics professor Oliver Hart and others showed in a 1996 paper that the incentives for private prison operators to cut costs and reduce quality are too strong, and outweigh potential benefits. The incentive to profit at the expensive of quality extends beyond prisons to many other public services. Profit is also at the heart of so-called "innovations" like social impact bonds that are really just new privatization schemes.
US ends use of federal for-profit prisons
In August, the U.S. Department of Justice announced it will stop using private prisons to house federal inmates "because the facilities are both less safe and less effective at providing correctional services than those run by the government." Private prisons had lower-quality medical care and food, higher rates of assaults and property damage, and were overall less safe. Cost-cutting by private prison operators led to higher financial and social costs. Federal inmates make up about 10 per cent of America's total prison population, which means much work remains to end privatization at the state and local levels. With the election of pro-private prison President Donald Trump, this federal win is now in danger. Shares in for-profit prison operator CoreCivic (formerly known as Corrections Corporation of America) shot up on news of Trump's election.
NS buys back P3 schools
Nova Scotia is taking steps to end its failed P3 schools program. In early November, the government announced it would be cheaper to spend $85.9 million buying 12 schools, instead of renewing the leases with for-profit owners. In the government's own words, "purchasing is more affordable than extending the leases and provides the added benefit of ownership." Later that month, the province announced it was buying back another 11 schools, adding to a first two announced in July.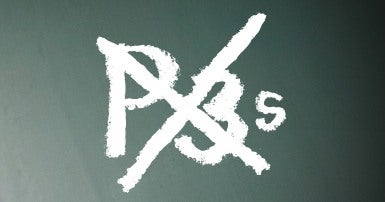 CUPE Nova Scotia supported research by the Canadian Centre for Policy Alternatives that found P3 schools cost the public tens of millions of dollars more than publicly-owned and operated facilities, and concluded that the government should buy out the leases.
The Private Profit at a Public Price report documents many problems with the P3 contracts, including that they didn't transfer risk or reduce public debt, cost more than publicly-delivered schools, and added costly layers of complexity. The P3s were criticized in several provincial auditor's reports. Secrecy surrounding the 20-year contracts makes it impossible to know exactly how much the public overpaid.
The leases expire in 2020. The province still has to decide about another dozen P3 schools. CUPE will keep up the pressure to end these deals once and for all.