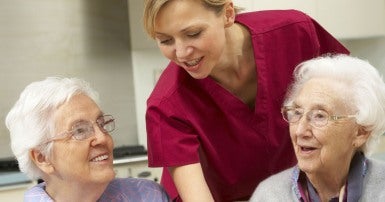 The Government of Saskatchewan is soliciting proposals from non-profit and for-profit corporations to provide 375 standard long-term care beds within Regina.  These beds would, in part, replace the standard beds at Regina Pioneer Village, which is a publicly run, Saskatchewan Health Authority facility.
"It appears the provincial government has learned nothing about the failing of for-profit delivery of long-term care during the pandemic," said Bashir Jalloh, president of CUPE 5430.  "There is strong evidence that shows private, for-profit long-term care facilities have lower staffing levels, which creates poor quality of care and requires residents to pay more for the care they need out of their own pocket."
The proposal also leaves the door open to a public-private partnership (P3).  Jalloh also points to the recent and historical failures of public-private partnerships in Saskatchewan.
"From the construction disaster with the Sask. Hospital in North Battleford to the cost overruns with the Regina Bypass, there are many examples with the issues of P3s," added Jalloh.  "The Sask. Party government has signed away billions in public funds for costly P3 deals, adding to the debt and locking us into 30 years of expensive private financing, shoddy construction, and problematic upkeep.  The fact remains P3s are the worst way to build public infrastructure."
Regina Pioneer Village has been plagued by mould and asbestos issues for years and has had to close beds twice before due to remediation efforts.  A new facility is needed, but how it is built must be considered.
"Public long-term care is too important to risk in the hands of private interests. CUPE is urging the government to look at keeping all new long-term care beds public - including the replacement for Regina Pioneer Village."