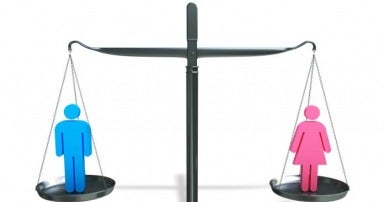 CUPE scored a victory in the dispute that pitted it  it against the Université du Québec à Rimouski (UQAR) regarding the maintenance of pay equity in 2016. CUPE had been anxiously awaiting this ruling since a complaint was filed with the Commission des normes, de l'équité, de la santé et de la sécurité du travail (CNESST) on May 3, 2017.
The CNESST ruled that the maintenance of pay equity at the UQAR was not compliant, and that UQAR will therefore have to resume and change its work from 2016 to maintain pay equity in order to be in compliance.
The UQAR made several errors in the identification of job categories and their sex predominance. Some of these job categories were wrongly excluded, and others should not have been included. Five job categories will have to be changed with respect to sex predominance, which is used to establish comparisons between male and female jobs. 
In addition, this ruling revealed that when the employer performed the pay equity maintenance, it disregarded around forty re-evaluation requests submitted to the Comité conjoint d'évaluation des emplois (Joint Job Evaluation Committee).
The collective agreement binding the parties states that this committee is responsible for re-evaluating jobs when the employer makes changes to them or when employees note that their duties have been changed. This ruling confirms that employers must consider evaluation requests as a source of information when maintaining pay equity when provision is made for them in the collective agreement.
"This is a big victory for women in our local and for numerous other workers in Quebec," said Régis Beaulieu, vice-president of CUPE 1575.
Here is the link to its decision: https://bit.ly/36brSIT.
The Pay Equity Act, which was adopted in 1996, is intended to rectify wage gaps attributable to sex-related systemic discrimination involving persons in female-dominated jobs.