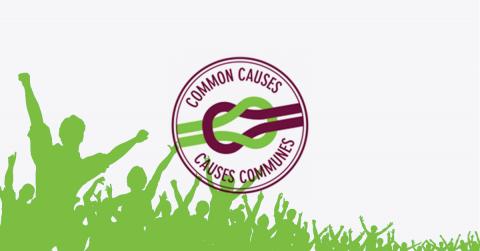 Common Causes is an assembly of social movements dedicated to defending democracy, the environment, and human rights. CUPE is proud to be part of this initiative bringing together social justice, environmental, labour and other activist groups.
Common Causes coordinates action to take a strong stand against the right-wing agenda that is trying to change our society in critical areas such as the economy, the environment, labour rights, health care, food safety, education, social programs, culture, civil liberties, peace, and poverty.
CUPE invites all members, locals and chartered organizations to join participate in Common Causes to work together for the change we need.
Follow Common Causes:
Website: commoncauses.ca
Facebook: Common Causes
Twitter @Common_Causes
Hashtag: #commoncauses