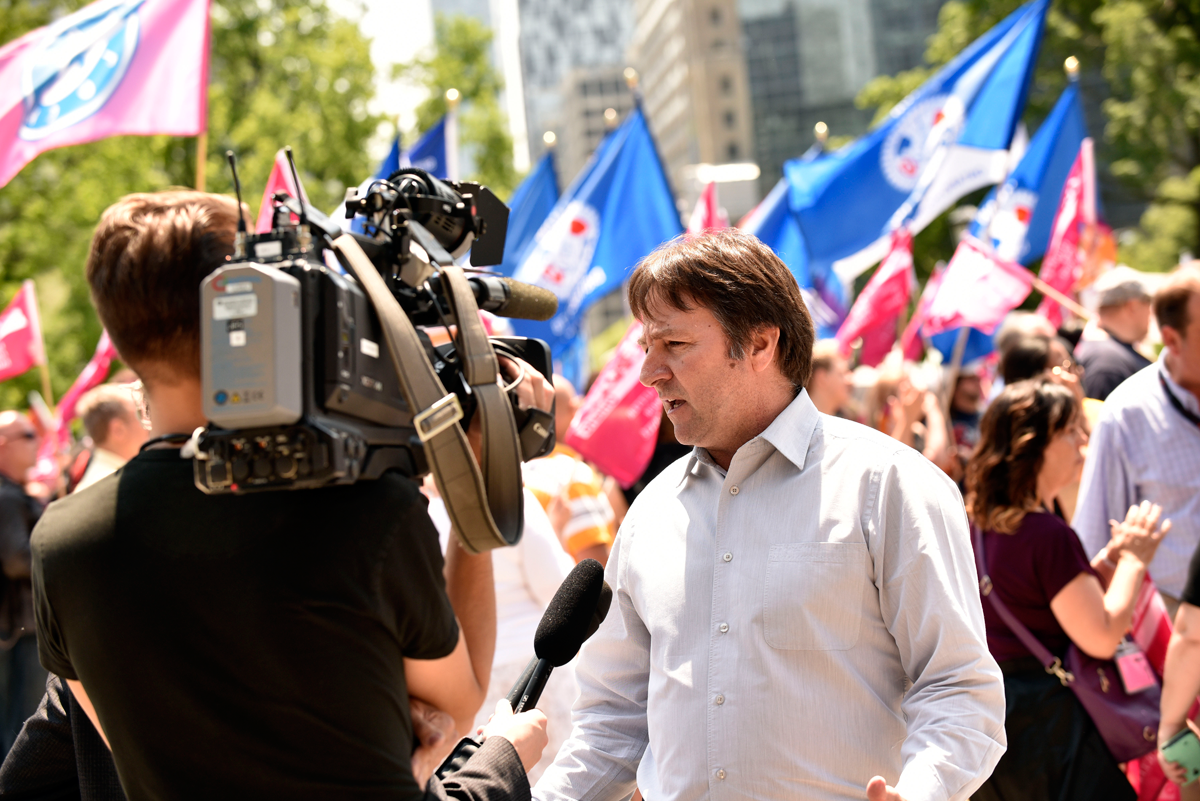 Charles Fleury is serving his third term as national secretary-treasurer of the Canadian Union of Public Employees, after being re-elected at the 2015 national convention in Vancouver.
In light of the austerity policies adopted by Canadian governments at all levels and their negative impact on the public sector, Charles is working to ensure members' money is well allocated to defend their interests, fight against cutbacks and privatization, and promote improved working conditions and secure retirements.
In line with the strategic directions adopted at last convention, Charles is ensuring that CUPE's budget reflects the mandate to strengthen our union, to take political action, by building social movements and working to elect NDP governments that support workers' interests, to protect our planet, and to fight for global justice. Campaign resources have also been allocated to defend against governments' attacks on unions.