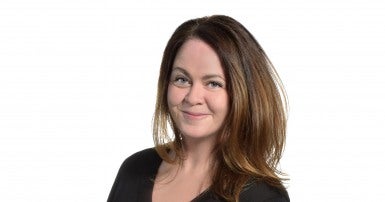 Born and raised in Peterborough, Ontario, Candace Rennick has been a member of CUPE since she began working at a local long-term care facility when she was 16 years old. 
Becoming a local union steward and bargaining committee member at the age of 19, Candace was elected President of CUPE Local 2280 at 22, a position she held for seven years. she was first elected to the CUPE Ontario Executive Board in 2002, where she served four terms as a Vice-President.
In 2010, Candace made history when she was elected Secretary-Treasurer of CUPE Ontario, the province's largest union, becoming the first woman and the youngest person ever elected to the position.
Candace is also a Regional Vice-President on the CUPE National Executive Board, a position she has held since 2003. During her time on the CUPE National Executive Board, she has served on a number of national committees, as well as representing CUPE internationally with the union's global partner, the Public Services International. 
As well, Candace is a Vice-President on the Ontario Federation of Labour Executive Board and a member of the Canadian Council of the Canadian Labour Congress.