Women left Canada's labour force in record numbers last year. Who are they and why did they leave?
Over 80,000 women left Canada's labour force in 2014, bringing their labour force participation rate down to 61.6 per cent. This is the lowest rate since 2002, and a surprising reversal following decades of steadily rising participation of women in the workforce.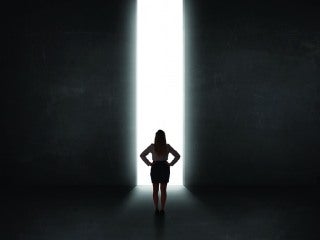 In fact, because there was very little increase in women's employment last year, if women's participation in the labour force hadn't declined in 2014, their unemployment rate would have risen from 6.4 to 7.3 per cent - the highest annual rate in 15 years and higher than it was during the 2009-10 recession years.
The exodus is concerning for a number of reasons. Lower labour force participation will put a damper on long-term growth of the economy, which is a reason Canada together with other G20 nations agreed to set a goal of narrowing the gender participation gap last November by 25 per cent by the year 2025. Just a few months into this commitment and Canada's gap in women's participation rates has widened rather than narrowed.
Women, their household incomes and public revenues will all lose out from the loss of their incomes. If women are leaving the labour force because of a lack of opportunities, inadequate pay or because they are overloaded with work and family responsibilities, it should also be a major concern.
Part of the overall decline in labour force participation is due to population aging; as a greater share of the population enters retirement age, participation rates naturally decline. While this trend explains virtually all of the drop in men's labour force participation, it doesn't explain the greater drop for women. The biggest declines in workforce participation have been for middle-aged women aged 40-54. Meanwhile, labour force participation for both younger (15-24) and older (60+) women continues to increase.
It's also not a regional story. For the first year on record (since 1977) labour force participation rates for women dropped in every single province in Canada last year—although the declines in some were noticeably larger than others.
What explains this exodus from the labour force? Earlier analysis by TD Economics said it was due to three factors: a decline of employment in female-dominated industries (including health, social services, education, retail sales and public administration); women delaying childbirth to their 40s; and the fact that immigrant women tend to have lower participation rates.
However, further analysis with revised labour force figures for the whole year show that these factors likely played only a minor role and we must look elsewhere for explanations.
In fact, labour force participation rates declined at an equal rate for women born in Canada as for immigrant women. The rising share of landed immigrants in the labour force with lower participation rates explains less than 10,000 of the total decline. Fertility rates have risen for older women, but that's been more than offset by declining fertility rates for younger women, so this factor shouldn't explain an overall decline in labour force participation for all women.
 The industries with the biggest declines of women in their workforce in 2014 were manufacturing; retail trade; finance and insurance; public administration and information; culture and recreation - a mix of both public and private sector. In total employment of women aged 25-54 declined by a total of 80,000 in these five industries, while employment of men increased in all of them, with the exception of public administration.
While participation rates declined for women of all educational levels, the steepest declines were for those with that relatively lower levels of education. Occupations with the greatest decline in female employment were clerical (-36,000); trades, transport, equipment operators and construction (-14,000); professional occupations in health such as nurses (-16,000); and management (13,000).
There's international evidence that countries with higher pay gaps for women also have lower female labour force participation. Higher child care costs and family caregiving demands for elders and other dependents also significantly reduce women's labour force participation.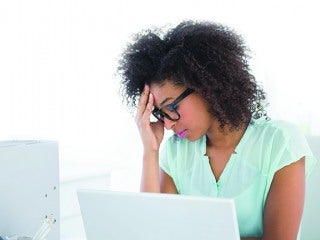 There's been very little progress in reducing pay gaps for women. In fact the gap has increased in recent years. The Harper government's economic policies have focused heavily on male-dominated construction, resource-extraction and military-security industries and have tended to emphasize more traditional family values. Its lack of support for affordable child care, cuts to health and social services and introduction of tax measures that increase incentives for women to stay home may also have an impact.
There's also evidence that more and more workers are feeling overloaded: 60 per cent of respondents to a Globe and Mail survey reported feeling stressed and on edge at work.
Put in this context, we better understand why women are leaving Canada's labour force in record numbers, why it should be more of a concern, and what we can do about it.