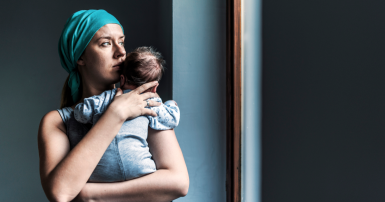 Canada's largest union, CUPE, says today's federal budget falls way short on addressing corporate greed and even shorter on delivering help for working people and their families.
"This budget is another win for the rich, and another tough loss for workers trying to put a roof over their heads and food on the table for their families," said CUPE National President Mark Hancock. "Corporate greed is pouring gasoline on the fire of the inflation crisis, but the Liberals and Conservatives are happy to let it burn."
Thanks to the federal NDP, the budget does include funding for dental care, as well as a GST rebate to help low-income people with the rising cost of living that the Liberals have called a "grocery rebate".
"Measures like dental care and the GST rebate mean at least workers and families aren't walking away empty-handed, but the Liberals could have done so much more," said CUPE National Secretary-Treasurer Candace Rennick. "The budget was another missed opportunity to deliver on affordable housing, and long-awaited, long-promised services like pharmacare. It's regrettable the government has once again failed to deliver on those promises."
In the lead-up to Budget 2023, CUPE called on the federal government to tackle corporate profiteering, one of the main drivers of the inflation crisis that is hitting low-income people in Canada the hardest. Taxing excess profits in Budget 2023 would have helped to curb this profiteering, which in turn would save working people money on the cost of housing and everyday goods, while also generating revenue that can be used to deliver services that make life more affordable for everyone.
CUPE also called on the federal government to accelerate action to deliver more public, not-for-profit, and co-op housing options. Action on pharmacare, a comprehensive workforce strategy, and a $25 minimum wage for federally-funded child care were also top priorities for Canada's largest union - once again unfulfilled by the federal Liberals.
CUPE is Canada's largest union, representing 715,000 workers nationwide in front-line public services like health care, education, municipal services, social services, emergency services, energy, libraries, communications, transportation, and child care.