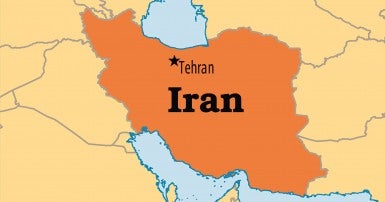 Since the end of December, massive protests have taken place in over 100 Iranian cities. The driving force behind these protests are the people most impacted by and reacting to widespread poverty, unemployment, skyrocketing cost of living and brutal political repression.
Over 4000 of the demonstrators who were arrested during the protests are youth under the age of 25. Of these, 20 were killed by security forces during the protests and 10 more have died in detention under suspicious circumstances. Many student activists have been arrested and put on trial.
Despite the country's considerable wealth and extensive natural resources, including oil, gas, coal and copper, almost seventy percent of Iranians live in poverty. In contrast to the crushing poverty levels is the growing upper class and the "super rich" that are mostly linked to different factions of the ruling class.
The situation is very serious for trade unionists. Workers have been denied their internationally recognized right to organise. Labour activists face ongoing persecution and imprisonment. But unions are speaking out. The Union of Workers of Tehran and Suburbs Bus Company and the Sugarcane Workers' Union of Haft Tapeh issued a joint statement supporting the mass protests and affirming that people are fed up with poverty, injustice, and repression. The union and independent worker's organizations, which represent and defend the rights of workers and teachers, have been denied recognition and are being violently suppressed.
Workers and the poor in Iran urgently need international solidarity to help strengthen workers' and social justice movements – and stave off interference by the US administration and its allies. CUPE members can help.
For more information, visit The International Alliance in Support of Workers in Iran.