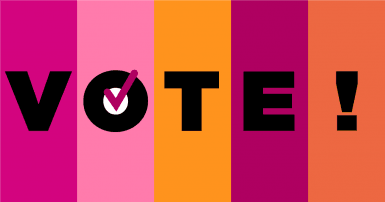 There's still time to get out to the polls if you haven't done so already. And even if you aren't registered to vote, don't worry! You can walk into your polling station and register on the spot.
Elections Canada has all the information you need to find out where your polling station is, what you need to bring and more.
Voting hours at polling places for each time zone across Canada
Newfoundland Time: 8:30 a.m. – 8:30 p.m.
Atlantic Time: 8:30 a.m. – 8:30 p.m.
Eastern Time: 9:30 a.m. – 9:30 p.m.
Central Time*: 8:30 a.m. – 8:30 p.m.
Mountain Time*: 7:30 a.m. – 7:30 p.m.
Pacific Time: 7:00 a.m. – 7:00 p.m.
*In Saskatchewan, when daylight saving time is in effect for the rest of the country, voting hours are from 7:30 a.m. to 7:30 p.m. (local time).