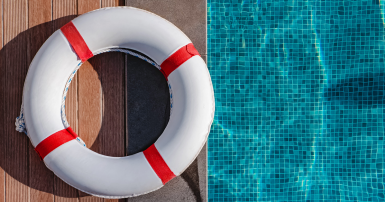 Approximately 300 employees City of Gatineau aquatic centres are about to go out on strike, which could result in the closure of public pools this summer.
These workers, who have been without a collective agreement since 2018, are demanding a wage catch-up to close the sizeable gap between their compensation and what their counterparts in other cities and towns across Quebec are making.
More than 10 months ago, a mediator was appointed to the case, and despite this, talks remained at a standstill. The City is steadfast in its offer of a paltry 2% to employees in the aquatic sector, even though they are underpaid and have been hard hit by inflation.
Armed with a strike mandate that received unanimous support during a vote last March 18, the union began pressure tactics and waged an advertising campaign to make the public aware of its members' cause.
"All we are asking for are fair wage increases that employees in City of Gatineau aquatic centres deserve. After all, they do have major responsibilities, particularly when it comes to ensuring the safety of swimmers," said CUPE union representative Guy Gosselin.
The union also pointed out that the City of Gatineau is managing a budget of over $700 million and posted a $20 million surplus in 2021.
In the next few days, the union will be sending its strike notice to the Ministry of Labour, and a walkout is planned for June 24, 2022.