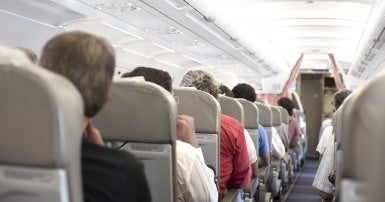 CUPE 4070, representing cabin crew members at the WestJet group of companies, says the federal governments' hastily-put-together response to the Omicron variant of the COVID-19 virus does nothing to protect Canadians. Local President Chris Rauenbusch says the travel advisory failed in the past and will not enhance inflight safety.
"This federal guidance does nothing to keep Canadians safe – it defies scientific data and asks Canadians to revert to the beginning days of the pandemic," says Rauenbusch. "CUPE 4070 Members across WestJet have supported safe cabin and travel environments since the pandemic began."
CUPE 4070 urges the Trudeau government to evaluate the fragility of the air transport and travel sector before making further decisions. CUPE remains at the disposal of the government as they determine policy related to COVID-19 moving forward.
"Canada remains the only fully vaccinated air transportation sector across the globe. Vaccine mandates and testing, including outbound rapid testing, is the single best way to protect travellers and airline workers," comments Rauenbusch. "The government has failed to ensure that the livelihood of Canadians in the transportation and logistics sector is a priority at all. I welcome any opportunity to become involved and engaged to ensure that Canadians and goods continue to flow across our country and beyond," he concluded