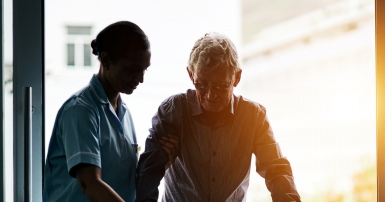 CUPE is pleased to see NDP leader Jagmeet Singh pledge Tuesday that an NDP government would end for-profit long-term care (LTC) and commit to a Care Guarantee.
CUPE members and Canadians at large expect our federal government to take real, meaningful action to address the unthinkable tragedies that took place in long-term care during the pandemic.
But we also have to recognize that conditions in many long-term care homes were bleak before the pandemic too.
The understaffing and the lack of resources that cause so much suffering in long-term care are the direct result of cost-cutting so that for-profit operators can turn a profit to shareholders - and it is residents and workers who pay the price.
Mountains of evidence have proven that not-for-profit care delivers better outcomes for residents and better working conditions for workers, and CUPE has been calling for action to address the problems in long-term care for decades.
We are encouraged to see the NDP make this important pledge, and we call on other parties to follow suit. It's the least they can do for the people who have borne the worst effects of this pandemic.