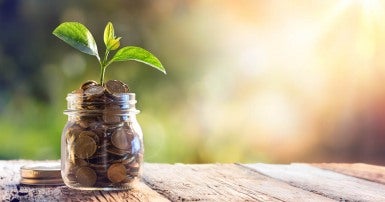 The COVID-19 pandemic wreaked havoc on the Canadian economy – and Canadian workers. Millions were left without a pay cheque overnight, and we face a long battle in helping those workers and their families get back on track. As the dust settles on the pandemic, we are also returning our focus to the other crisis of our time: climate change. We have an opportunity for a truly just recovery – one that brings good jobs, and also puts us on track to meet our climate commitments. In this election, a just recovery from the devastating COVID-19 pandemic is on the ballot.
Public services and public infrastructure
Canada's strong public services are what got us through the pandemic – and they are going to see us through the economic and social recovery and beyond too. Cuts to public services and privatization of critical infrastructure will only hinder, instead of help, our economic recovery. Investing in strong public services and public infrastructure will help Canada ride out the turbulence of the pandemic towards a better, more equal future. In this election, let's vote for strong public services and public infrastructure.
Fair taxation
The pandemic put a spotlight on income and wealth inequality in Canada, and showed it's long past time to balance the scales in terms of how we tax wealth and fund our valued public services. Canada is rife with tax loopholes, and is the only G7 country without a wealth, estate or inheritance tax, which allows the rich to get even richer while our services deteriorate and the rest of us are left behind. In this election, let's vote for fair taxation to reduce inequality and restore our critical public services.
Climate action
Climate change is no longer a hypothetical possibility on the horizon – it's a reality that is affecting communities across Canada right now. We need immediate, concrete action to rein in greenhouse gas emissions so we can meet our international climate commitments and avert climate disaster, and we can get there by creating good-paying green jobs and providing a just transition for affected workers. In this election, let's vote for climate action, good green jobs, strong investments in renewable energy and public transit, and an end to fossil fuel subsidies.