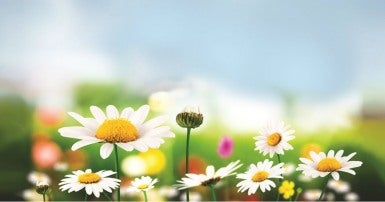 In his election victory speech, Prime Minister Justin Trudeau invoked former Prime Minister Wilfred Laurier in attributing his victory to "Sunny ways, my friends, sunny ways. This is what positive politics can do."
In his election campaign 120 years earlier Laurier said he would use a "sunny way" of getting people onside politically instead of the divisive approach used by his opponent, Sir Charles Tupper.
This approach won both Wilfred Laurier and Justin Trudeau solid election victories.  The question is how far these sunny ways can go—and whether Canadian workers, after a decade of attacks, division and dark days under Harper can also expect "sunny days" ahead.
Trudeau has started off well. His cabinet is the most diverse in Canadian history and includes many self-described progressives.  However, once again the Finance Minister is a Toronto financial sector businessman.
Trudeau has pledged much greater openness in government, respect for diverse opinions, and collaboration and engagement with the opposition, media and stakeholders including organized labour.
He says he's committed to a new, respectful nation-to-nation relationship with Indigenous peoples. He's already met with Premiers and pledged to working with other nations to achieve progress on climate change.
He's the first prime minister in 50 years to meet with labour leaders at the Canadian Labour Congress. He's committed to repealing the anti-union bills C-377 and C-525, implementing a modern fair wages policy, and bargaining in good faith with public sector unions.
What else can we expect from the new federal Liberal government? They've committed to many more policy changes. Here's a list of just some of the Liberals' promises where CUPE will be holding them to account: 
Reform the Employment Insurance system, including reducing the waiting time to one week, reversing recent punitive changes, and increasing access to benefits.
Enhance benefits through the Canada Pension Plan.
Restore the age of eligibility for Old Age Security (OAS) to 65, increase benefits under the Guaranteed Income Supplement (GIS) by 10 percent, and index OAS and GIS payments to a seniors price index.
Improve access to good quality job training, including funding training delivered in partnership with labour unions.
Make post-secondary education more affordable for students from low- and middle-income families.
Create a national framework with provinces to develop affordable and quality child care.
Increase the number of good quality, permanent jobs for younger workers.
Maintain door-to-door postal delivery.
End the politically-motivated harassment of charities by the Canada Revenue Agency.
Launch an inquiry into missing and murdered Indigenous women and girls.
Apply gender analysis to federal policies.
Add gender identity as a prohibited ground of discrimination under the Canadian Human Rights Act.
Provide significantly more infrastructure funding for provinces, territories and municipalities, focused on public transit, social infrastructure and green infrastructure.
Eliminate the "P3 screen" from the Building Canada Fund that biases projects towards costly public-private partnerships.
Develop a new multi-year health accord with the provinces and territories, including improved access to necessary prescription medicine.
Cancel income splitting and the doubling of Tax-Free Savings Accounts.
Increase the tax rate on top incomes.
Increase benefits to lower and middle-income families with children.
Restore the tax credit for labour-sponsored investment funds.
Develop a federal Canadian Poverty Reduction Strategy.

Increase the availability of affordable housing.
It's an ambitious agenda that includes numerous progressive elements—even though some of the more important commitments remain vague and other important measures are missing.
Some important parts of Trudeau's agenda aren't progressive at all. For instance he supports the Comprehensive European Trade Agreement (CETA) and appears supportive of the Trans-Pacific Partnership (TPP), which will largely benefit corporations and investors at the expense of working people. And as we've seen, many Liberal governments soon veer to the right with privatization and cuts to public services and public sector workers wages.
But after a decade of Harper's divisive, dark and increasingly regressive government, we shouldn't lower expectations, or lie back and hope there will be sunny, sunny days ahead. If so, others will control the agenda and shift it rightward. We need to fully engage, raise the bar and push the government toward the real progressive change they have committed to, and then further. Because if we don't, the sunny ways and sunny days won't last long at all.