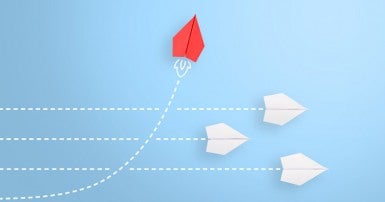 The practice of Quebec municipalities contracting out to non-profit organizations to manage their equipment or organize events is a murky system that opens the door to abuse.
That's one of the findings of a CUPE-supported study from the Institut pour la démocratie économique (IDEE) (Institute for Economic Democracy). The study looked at the relationships between municipalities and non-profits.
This new contracting out trend is worrisome, because non-profit groups are sometimes used as fronts to skirt rules governing the tendering process. It's a way to avoid public scrutiny, as Quebec's access to information laws do not always apply to non-profits.
The study authors point to the 2016 case of the Formula électrique race in Montreal. When local promoters refused to get involved in organizing this misadventure, the Coderre administration created a non-profit entity named Montréal c'est électrique.
In 2018, the Office of the Inspector General found that the organization was established to circumvent contracting rules. The researchers define this as "façade" contracting out.
The study  highlights an example of "classic" contracting out, the case of SOPIAR, an organization that managers sports facilities in six municipalities in the Montérégie region. The organization isn't requested to be transparent. Researcheres resorted to the access to informations laws to get information on SOPIAR's activities.
The study also draws some distinctions between façade, classic and citizen contracting out. Citizen contracting out is favourably perceived, but there are still transparency issues.
The IDEE makes several recommendations to reduce the risks of loss of control. The authors believe, in particular, that the Quebec government must clarify provisions of Bill 122 to ensure greater transparency around contracting out in Quebec municipalities.
Click here to view the IDEE study (available in French only).