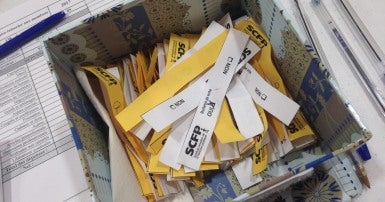 Last night, approximately one hundred employees employed by the Town of Ancienne-Lorette, near Quebec City, voted 82% in favour of pressure tactics up to and including strike action.
The group, which includes blue collar workers, staff in sports and aquatic facilities and school crossing guards, has been without a contract since December 31, 2020.
The parties agreed on several non-monetary clauses. However, negotiations bogged down on catch-up, wage increases and schedules.
The salaries of union members in Ancienne-Lorette trail those of their Quebec City counterparts by more than 3% and by even as much as 10% depending on the trade, without even considering the effects on the pension plan.  
"There's no way we're going to allow our members accept paltry offers and come away poorer for it. It's an issue of fairness!" said CUPE union representative Mario Jean.
In the coming weeks, the union is planning on several pressure tactics to alert the public to their cause.