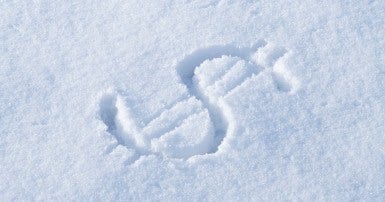 Canada may have an excellent reputation as a safe and ethical place to live and do business. Unfortunately, Canada's also developing a reputation as a great place to dodge taxes and launder money. According to Transparency International, Canada has the weakest corporate transparency laws among G20 countries, tied for last place with South Korea and worse than other countries like Russia, Saudi Arabia, China, Turkey and Indonesia.
Lack of transparency attracts and enables money laundering, tax evasion, and other illegal activities known together as "snow-washing." Canada's weak laws let owners of companies remain anonymous through shell companies, aided by the lack of a central registry for companies and corporate owners. This makes Canada an attractive location for laundering money, which happens frequently through the resource and real estate sectors. Lawyers, accountants and real estate agents aren't required to disclose who they are acting for in a transaction, unlike many other jurisdictions.
About half of the world's mining companies are headquartered in Canada, in part because there's expertise here. But our weak corporate transparency, accountability and responsibility laws, especially in the Yukon, are another significant factor. Corporations that are nominally based in Canada, sometimes just at a lawyer's office, have engaged in human rights abuses overseas, including targeted deaths, tax evasion, environmental crimes, money laundering and corruption.
One of Canada's largest companies, SNC-Lavalin, is banned from bidding on World Bank contracts for an unprecedented 10 years because of multiple allegations of fraud and bribery. But this corporation hasn't faced any sanctions in Canada. Instead, the federal Liberals have introduced legislation allowing corporate criminals to avoid prosecution by making a deal with the government.
Canada must act to improve our corporate transparency, accountability and responsibility. As a first step in ending snow-washing, Canadians for Tax Fairness is calling for a centralized, public registry that would stop the real owners of corporations from hiding behind shell companies.