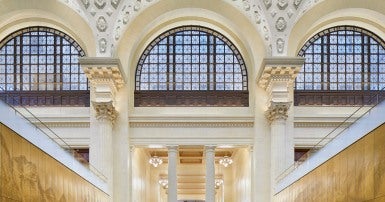 CUPE says today's Speech from the Throne contains some welcome promises, but they will wait until the federal budget to see whether the government puts its money where its mouth is.
The promise of major investments in child care and pharmacare are long overdue. Both are critical to Canada's short-term and long-term health and economic recovery. "This isn't the first time we've seen the Liberals make these kinds of promises, so we are going to wait for the budget before we heap any praises," said CUPE National President Mark Hancock.
The throne speech commitment to work with provinces and territories to establish national standards for long-term care represents just a fraction of the changes that are urgently needed. Roughly four in five COVID-related deaths in Canada were either residents or workers in long-term care homes. CUPE continues its call for long-term care to be made public, supported by a dramatic increase in the number of beds and staff along with stable federal funding to ensure quality care. "The government must provide the means and find the political will required to fix the deadly crisis in long-term care in Canada," said Hancock. "Our seniors and the people who care for them deserve so much better."
The throne speech's emphasis on a green recovery is also welcome. "Our economic recovery must focus on helping working people and their families, while building a sustainable economy for future generations," said CUPE National Secretary-Treasurer Charles Fleury. "It's time for Canada to stop leading from behind, and show true leadership in supporting people and the planet."
CUPE is Canada's largest union, representing 700,000 workers nationwide.