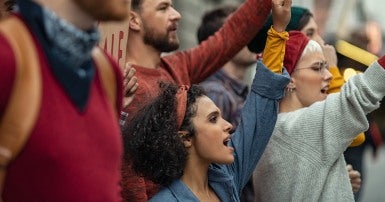 The National Young Workers Committee is inviting CUPE members under 30 to take part in its survey of young workers, to help inform the committee's work and help amplify the voice of young workers in our union.
You can access the survey at https://cupe.ca/youngworkerssurvey.
Young workers are the future of our union and our movement. Getting input and ideas from young CUPE members is critical to making our union more responsive to their needs and aspirations. The survey looks to young workers for their input on the top issues affecting them right now, as well as their ideas on how to ramp up youth engagement within CUPE.
The survey will take less than five minutes to complete, and all responses are strictly confidential. The survey is only open to young workers, meaning members 30 years old or younger. The survey will close on September 18.