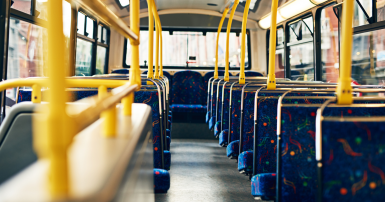 CUPE has set a meeting with Benoît Gendron, the CEO of the Autorité régionale de transport métropolitain (ARTM).
The request was made this Monday by SCFP Quebéc president Patrick Gloutney and the presidents of the unions representing bus drivers and office employees of the Réseau de transport de Longueuil (RTL), the Société de transport de Montréal (STM), and the Société de transport de Laval (STL).
The meeting has been set to discuss the funding crisis in public transit. The three major transportation companies whose workers are represented by CUPE have been hit hard by an acute lack of resources.
It is estimated that transit companies in Quebec will run a $560 million deficit in 2023, a figure that will hit $900 million in 2027 if nothing is done to course correct.
The main objective of this meeting is to gain a better understanding of Gendron's recent comments in the media regarding the changes he is planning to make to regional public transit. Some of his statements have caused concern and uncertainty among many members of the union.
"Public transit users and our members working in transit could be the first victims of this funding shortfall. We've already seen service cutbacks in many locations. Workers are beginning to worry about the future of their jobs and their working conditions," says Patrick Gloutney.
CUPE considers that this meeting, scheduled for next March 21, with the CEO of ARTM will prove beneficial to its members and to public transit riders in the greater metropolitan area.