Chandra Pasma​ | CUPE Research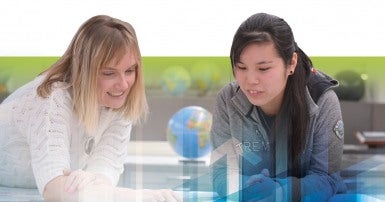 For many years now, precarious work has been on the rise on university and college campuses across the country. A growing number of faculty and support staff are now in part-time, casual, temporary, and contract positions. These positions frequently pay low wages with few to no benefits, and provide workers with no job stability.
Precarity is hard on workers, personally and professionally. Academic workers and support workers are passionately committed to delivering high quality education and services for students, but they need fair and decent working conditions to make that happen. Precarious work hurts post-secondary education twice: it hurts workers, and it diminishes the quality of education that students receive.
That's why CUPE is fighting back. Our campaign Quality Jobs, Quality Education, Better Futures is raising awareness across the country about the impact that precarious work is having on post-secondary education and sharing stories of resistance from workers.
Our campaign includes town halls across the country to help build alliances with student groups and others to create a powerful counterforce to the prevailing winds of precarious work. We've already held town halls in Guelph, ON, Vancouver, BC, and Sackville, NB. We've heard personal stories of how precarity is affecting people's lives and families. We've heard first-hand of the impact on students. But we've also heard inspiring stories about workers and CUPE locals fighting back against precarity.
These stories will continue to fuel our work in the future, as CUPE makes fighting precarity across sectors a priority.
How you can get involved
Distribute campaign posters, postcards, buttons and booklets at events on campus or in your community to raise awareness.
Talk to your colleagues, students, friends and family about the impact of precarious work on workers and on post-secondary education. Download and print our booklet and share it widely.
Send a message to your local university or college president that you expect them to stop compromising the quality of education by making work so precarious. Download our postcard and send it to your president.
To learn more or to download or order resources, click here.