Kevin Skerrett | CUPE Research
The federal government's March 22 budget made one thing very clear: the previous government's active support for infrastructure privatization is destined to continue and may even expand under the Liberals.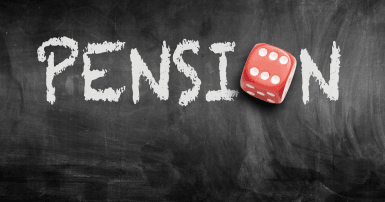 For those voters who liked the Liberal Party's widely cited campaign promise of "$120 billion in infrastructure investments over 10 years", privatization was not an obvious part of the deal. Many Canadians have been quite rightly calling for the rebuilding of our physical infrastructure after decades of neglect and under-investment by cost-cutting governments.
However, "infrastructure investment" has increasingly become synonymous with privatization in recent years. In a growing range of areas, public spending on physical infrastructure is being channelled into costly and wasteful "public-private partnerships" (P3s) and other projects that introduce private sector management and even ownership into sensitive areas that should be remaining public.
But that's not all. The federal budget also announced plans to establish a central role for large public sector pension funds as major private investors in a renewal program still being developed. This linkage reflects an already established and troubling pattern of Canadian (and other) pension funds buying up large chunks of public infrastructure - airports, roads, ports, water utilities - all around the world.
On the face of it, having workers' pension funds investing in much needed public infrastructure sounds like an ideal combination. Throughout the post-war period, pension funds were made available to finance public investment needs primarily through their purchase of secure, low-risk and long-term government bonds. This was an ideal kind of partnership - pension funds made finance available to the public sector to support infrastructure investments that governments and people needed and wanted.
But the emerging pattern is entirely different. Pension funds are now being tapped as a source of finance for P3 deals that often involve a complete transformation of the ongoing ownership, control, and management of public infrastructure into for-profit and commercial mandates. According to the March 2016 budget, the government plans some $120 billion in infrastructure investment over the next 10 years. As part of this plan, they propose to "engage public pension plans" in infrastructure investment initiatives that would include so-called "asset recycling," another term for privatization.
Asset Recycling = Privatization
In fact, managers of several Canadian funds have already been convening meetings with the Minister of Infrastructure, Amarjeet Sohi.
These Canadian policy shifts reflect a global infrastructure privatization trend that has already expanded tremendously in the past 15 years, with large Canadian pension funds themselves at the forefront. Having a friendlier and less cut-throat public face has allowed large pension funds to access outright ownership of airports, ports, water systems, railways, energy grids, and an array of other public assets. 
What is new and different about the latest trend is that the pension funds, often through 100 per cent owned subsidiary corporations, are becoming themselves the direct owners and operators of the infrastructure they are acquiring. This level of ownership and control is transforming some of the largest pension funds into much more complex infrastructure corporations, operating in competition with other private businesses and with the public sector.
Workers' pension funds must not become tools for privatization, whether in Canada or around the world. At the November 2015 National Convention, CUPE delegates overwhelmingly approved a policy resolution that committed the union to opposing "the use of public pension funds for privatization." CUPE will work to ensure that our funds are used to invest positively in the renewal and expansion of public infrastructure in a manner that enhances and protects its public ownership and accessibility.