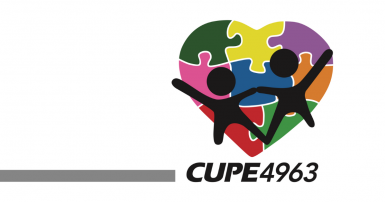 The union representing workers employed by Queens Association for Supported Living (QASL) in Liverpool, Nova Scotia, is sending a reminder to Minister of Community Services Kelly Regan that pensions are deferred wages.
"It was wrong of the employer and the Department of Community Services to allow changes to be made to pensions, without proper consultation with the union or our members – especially in a sector that is predominately made up of women and where workers are already underpaid," says Chris Sutton, national representative with the Canadian Union of Public Employees (CUPE).
Pension contributions are "deferred wages", made by the employer and the employee, with the expectation that a worker will receive an income that will sustain them when they retire and into old age. These deferred wages are one part of the total compensation that an employer gives to a worker along with regular wages and, in some cases, health benefits.
Deferred wages are also one of the tools available to employers and governments that help them with recruitment and retention. This is especially important at this moment in Nova Scotia, as we are faced with a shortage of workers in community services, health care, child care and other sectors, and must compete with other provinces.
For members of a union, the terms of their deferred wages are negotiated and included in their collective agreement, a legally binding contract between the union and the employer. Pensions are part of the collective agreement between CUPE 4963 and their employer.
"Are we supposed to just stand by while our employer changes how we are compensated and refuses to treat us equally?" asks Amanda Roberts, President of CUPE 4963. From 1992 until 2017, residential counsellors and vocational instructors working at QASL all received the same employer contribution (deferred wages) into the pension plan. In 2019, vocational instructors were moved into another plan, the Nova Scotia Public Service Superannuation Plan (PSSP) and the employer and the funder increased their contributions into the PSSP. The employer did not, however, increase their contributions into the pensions of residential counsellors.
"Imagine your employer decided to withhold part of your salary without explanation or suddenly decides to compensate your co-workers with more money – but ignores you and the valuable work you do. You might think that couldn't happen, that there must be some kind of legal protection for workers. Well, we have a collective agreement with our employer, that's supposed to be our protection, but the employer and DCS violated our collective agreement" adds Roberts.
"The members of CUPE 4963 certainly don't 'recognize or accept it' and that was made clear when the membership recently voted, after 15 long months of bargaining, in favour of taking strike action if necessary," says Carrie Mosher, member of CUPE 4963.
"We are dealing with real people and we don't want to disrupt their lives. It's very difficult for us to make the decision to strike and not be able to support these people, who we truly care about," says Mosher. "No one ever wants to be locked out or go on strike from their job, but we feel we've been left with no alternative."
Union members and their supporters will continue to ask Minister of Community Services Kelly Regan to right the wrong that was made by the employer to the pension plan, in hopes of preventing a disruption of services, caused by a lockout or strike that could happen as soon as Monday, December 14.
CUPE 4963 represents residential counsellors and vocational instructors who help people with disabilities to reach their full potential. They teach vocational and life skills, help find employment opportunities, and care for people residing at Queens Association for Supported Living.
To send an email to the Minister now, please visit the website at: cupe.ca/fairness-for-QASL-workers