Falling incomes, failed tax cuts, costly privatization must be addressed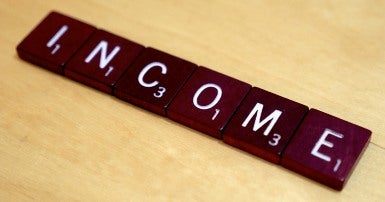 TORONTO, ON – Past decisions to cut corporate taxes, and use costly privatization schemes are creating a drag on the economy and driving down incomes across the province, Fred Hahn, president of the provinces' largest union, told the finance committee during pre-budget consultations at Queen's Park on January 29.
The government must learn from past mistakes and restore public services, reverse corporate tax cuts and implement an immediate moratorium on all forms of privatization, he said. The president of the Canadian Union of Public Employees (CUPE) Ontario also urged the Liberals to balance the budget in a realistic timeframe. 
"We have been sounding the alarm with this government for more than five years on how budget cuts and austerity negatively impact people, communities and the province," said Hahn, president of the Canadian Union of Public Employees (CUPE) Ontario. "The evidence is in - incomes across the province are falling, and it's time to reverse the decisions driving that decline."
Hahn pointed to a new report from the Broadbent Institute showing median incomes in Ontario went down 1.7 percent between 2006 and 2012. Windsor saw a whopping 13.6 percent decline. Oshawa went down 6.5 percent, the Niagara region by 4.1 percent, Barrie by 3.8 percent and the provincial capital of Toronto by 2.8 percent.
Rising inequality is a cause for serious concern, which has now been raised even by fiscally conservative organizations such as the International Monetary Fund and TD Bank.
"Investing in public services is the best way to build the economy and create good jobs. We know investments in child care create many times more jobs than the government's misguided corporate tax cuts, and add more GDP growth," he said.
Budget cuts are causing serious reductions in public services, including lost hospital beds and school closures across the province, and child protection agencies closing their doors for days at a time, he said. At the same time, the province has also lost more than $8 billion in revenue from corporate taxes. Combined with more than $8 billion in unnecessary costs because of a reliance on privatization schemes, that's more than $16 billion that could have been used to preserve and enhance public services that support communities and build the economy.
CUPE Ontario's pre-budget submission calls for an immediate moratorium on all forms of privatization.
"Governments have to stop believing privatization is good. For Ontarians, it's been a disaster," said Hahn. "We call on this government to impose an immediate moratorium on all forms of privatization, including public-private partnerships and schemes such as asset recycling, which is really just a novel way to repackage the discredited and costly idea of privatization."
Hahn also cautions that, while carbon pricing could be good for the environment and for the province's finances, it should only be brought in if it is revenue-positive and does not harm public services or middle- and low-income earners.
CUPE is Ontario's community union, with members providing quality public services we all rely on in every part of the province every day. CUPE Ontario members are proud to work in social services, health care, municipalities, school boards, universities and airlines.
For more information, please contact:
Craig Saunders
CUPE Communications
 416-576-7316
Photo credit: Lending Memo