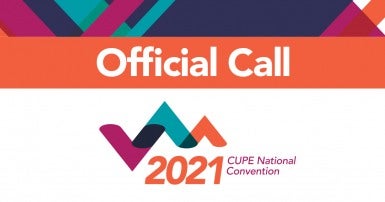 To all CUPE chartered organizations:
Dear sisters, brothers and friends,
In preparation for the Thirtieth Biennial CUPE Convention, please find enclosed:
Online forms
Convention registration and registration for sector council meetings is done through the credential forms your local received by email or by mail.  If your local did not receive credential forms, please contact convention@cupe.ca .
Access and services for persons with disabilities
Requests must be made by October 8, 2021.
I'm sure the enclosures will provide you with all the information needed to plan your participation at the 2021 CUPE National Convention. Brother Mark Hancock and I look forward to seeing you in November.
In solidarity,
CHARLES FLEURY
National Secretary-Treasurer