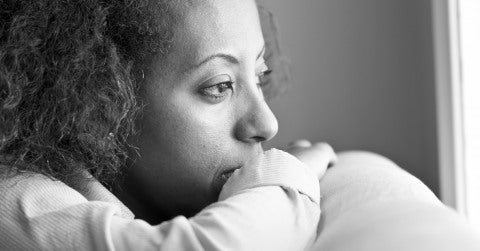 This December 6 is the 25th anniversary of the 1989 École Polytechnique massacre, where 14 women were singled out because of their gender and murdered. One of those women, Maryse Laganière, was a CUPE member who worked at the school.
Gender-based discrimination and violence remain widespread in our workplaces and communities, as the Canadian Women's Foundation, Canadian Research Institute for the Advancement of Women and others have documented. Yet the federal government continues to walk away from the problem.
CUPE urges the federal government to:
Carry out a national public inquiry into missing and murdered Aboriginal women and girls
Aboriginal women and girls continue to face extreme levels of violence. Aboriginal organizations and allies across Canada and internationally have called for a national public inquiry. Even provincial and territorial premiers back the demand. Despite this pressure, the federal government refuses to undertake a national public inquiry or even recognize the root causes.
We urge CUPE members to sign the petition initiated by the Canadian Labour Congress (CLC) calling for a national public inquiry on this issue at canadianlabour.ca.
Implement a national action plan to end violence against women
The United Nations has called upon governments across the world to develop national action plans to end violence against women. Women's groups in Canada continue to press for action. The federal government has moved us backwards instead, cutting funding to advocacy groups and survivor support programs.
As part of our own actions to ending violence against women, CUPE joined other labour organizations and Western University to document the effects of violence against women on workers and the workplace. The CLC recently released the results of this first pan-Canadian survey on domestic violence at work. You can see the results on our website.
CUPE also joined a coalition of organizations across Canada on a women's rights campaign that will run until the federal election in 2015. The campaign is calling for a nationally broadcast leaders' debate on women's issues – the first in over thirty years. The debate would focus on three core issues: the importance of ending violence against women, taking action to end women's economic inequality, and supporting women's leadership. The 2015 federal election is an opportunity to build a national conversation on gender equality. Look for updates on this campaign as it develops, or contact the Equality Branch at equality@cupe.ca.
The YWCA's Rose Campaign has initiated an action called Light the Night against violence. Light the Night illuminates monuments across the country on December 6 to commemorate the date. CUPE has lit our national headquarters in Ottawa in support of this campaign and a local campaign organized by the Ottawa Coalition to End Violence Against Women. For more information, visit rosecampaign.ca.
Many CUPE members and staff across the country work daily to end gender-based violence and support workers and families affected. As December 6 approaches, CUPE applauds your activism, and we re-dedicate ourselves to ending violence against women.
In solidarity,
Paul Moist
National President
Charles Fleury
National Secretary-Treasurer