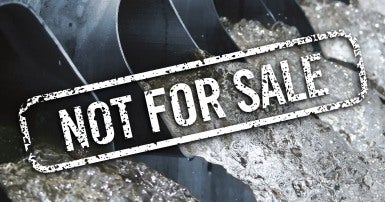 The federal Liberals are planning a new public-private infrastructure bank that wouldn't just open the door to privatization – it would kick it right off its hinges.
In defending his newly-announced Canada Infrastructure Bank, Finance Minister Bill Morneau said private investors are 'clamouring' for access to Canada's infrastructure projects. That's because the only voices he's listened to are from his corporate-heavy Advisory Council on Economic Growth.
NDP finance critic Guy Caron calls it the "bank of privatization," and Liberal MP Robert Falcon-Ouellette said it "seems like a massive transfer of public funds toward the private funds in order for them to make money – a subsidy towards business."
Our public infrastructure belongs to all Canadians, and should not be for sale – or a source of private profits. Putting private capital in the driver's seat would allow private interests to set priorities on what gets built and how it is operated, as well as build pressure to sell off assets.
This will lead to the cannibalization of our public infrastructure for private profit, including airports, roads, bridges, public transit, wastewater, ports, government buildings and more.
It also means we'll only get half the bang for our buck. Financing infrastructure privately at the expected rate of return of seven to nine per cent – instead of the federal government's less-than two per cent borrowing rate – will mean five times the financing costs and double the total costs.
Morneau should stop this shift to privatization and instead create a bank that provides low-cost public financing to build our infrastructure.
A centerpiece of Morneau's fall economic update, the bank will start with $35 billion in federal funding. Morneau and other bank boosters say every $1 of public funding will attract another $4 in private financing from large asset managers and pension funds. This could mean $175 billion to invest in public infrastructure.
But, there's a catch.
According to the government, the bank will "structure its financial supports in order to attract private sector capital and conclude project deals." The arm's length bank would also help develop a national infrastructure plan, receive unsolicited proposals from the private sector, and advise governments on revenue-generating infrastructure projects. 
These plans are troubling for many reasons.
Private financing costs far more than public borrowing. The rates of return expected by private lenders could double the overall cost of infrastructure projects. The public will pay through new or higher user fees and tolls, as well as through contracted payments over the life of the projects.
The bank will outsource public policy-making to corporate-dominated interests, skewing priorities towards projects that are profitable for private finance, instead of ones that serve the needs of our communities and all Canadians.
Privatized projects and public-private partnerships are much less transparent and accountable. There's no assurance the bank's funds and projects will be subject to the full scrutiny of Parliament or the Auditor General. Privatization also creates opportunities for corruption and fraud, as happened with a Montreal P3 hospital.
While pension funds could profit from infrastructure investments, CUPE opposes private financing, ownership and operation of infrastructure, including through our pension funds, because they're a bad deal for the public and for our members overall. 
There are much more constructive proposals for a national infrastructure bank that would reduce the financing costs of public infrastructure by providing direct loans and loan guarantees.  
Finally, the proposed bank won't do much to strengthen our economy. There's no shortage of capital – in Canada or elsewhere – looking for investments. Canadian corporations already have more than $700 billion in excess cash – one third the size of our GDP. But they aren't investing in the economy. What we need is more household and public spending to increase demand – and for that we need higher wages for workers and fairer taxes.