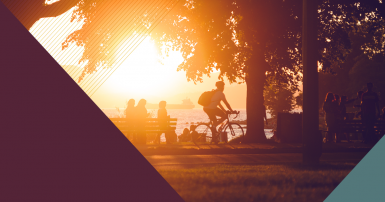 Canada's largest union, CUPE, says a mandatory review of the Canada Infrastructure Bank must scrap the bank's privatization mandate so it can meet community needs and tackle the climate crisis. 
Dominic LeBlanc, the minister responsible for the CIB, is legally required to review the bank every five years. CUPE has called out the secrecy surrounding the review, which is now underway – although members of the public would be hard-pressed to know it's taking place. CUPE's submission shows how to transform the CIB into a public bank that works for us all.  
"This review is a chance to stop making the same mistakes over and over. Profit-driven projects won't help our communities or boost our economy. We've got the blueprint to build a better bank, and it's time to get to work," says CUPE National President Mark Hancock. 
CUPE's submission includes an expert report outlining the fundamental changes needed to fix the CIB. The bank's focus on expensive private financing, combined with the risks and delays of privatization, have been a recipe for failure. 
In addition to scrapping the bank's legal requirement to focus on privatization, CUPE is calling for the bank to refocus on projects that address the climate crisis. A transformed bank must only provide low-cost public loans to municipalities and Indigenous communities. And finally, the ban on board representation from people working at any level of government, and the secrecy surrounding the CIB, must end. 
"From day one, a lack of transparency and accountability have been major problems for the bank. We can't see details of projects, even though the CIB should be working for the public. That can't continue. We won't accept a backroom review that rubber-stamps privatization and secrecy as the way forward for the bank," says CUPE National Secretary-Treasurer Candace Rennick. 
CUPE is concerned about what appears to be limited outreach and consultation for the CIB review, compared to recent legislative reviews of other federal crown corporations.  
A memo released through access to information legislation shows the CIB review started behind closed doors. Limited information about public consultations was added to an existing Infrastructure Canada web page about the bank early in 2023, and submissions were due March 31. The only public announcement was one tweet from Infrastructure Canada on March 13. A final report is due to Parliament in June.