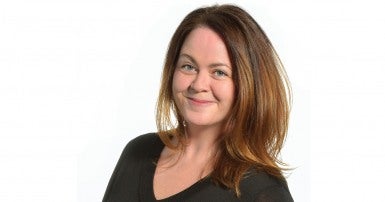 Candace Rennick | National Secretary-Treasurer
Public services across Canada were already in trouble when COVID-19 arrived. Decades of underfunding and privatization had forced Canadians to endure longer wait times at hospitals, fewer ambulances on the road, larger class sizes, few child care spaces and reduced supports for people in need.
In the early days of the pandemic, it seemed like governments might be waking up to the impacts of their attacks on our public services. Everyone across Canada rallied in support of front-line heroes and recognized the value of the essential services they deliver.
Two years later, it is evident that governments have lost all ambition to reverse the damage done through decades of austerity leading up to the pandemic. Public funding of services remains woefully inadequate. People who depend on these services to survive continue to be tossed aside. Public sector workers continue to be denied safe working conditions and proper compensation even as inflation is skyrocketing.
Right-wing governments aren't budging from their agenda: they continue to direct public money to wealthy individuals and corporations through tax breaks and privatization giveaways, rather than address the gaps in public services and social protections that the pandemic made so visible. 
They looked at understaffing, wait times, overwork and burnout, and saw the same solutions they always see – privatization, budget cuts, and wage caps – despite the current crisis.
Activist and journalist Naomi Klein has discussed extensively how right-wing governments take advantage of natural disasters, like pandemics, to entrench their right-wing policies and programs. She calls it "The Shock Doctrine".
We have seen the shock doctrine in action over the last two years: whether it is the Saskatchewan Party furthering privatization of health care calling it "modernization", the UCP in Alberta going to war with doctors and nurses, Ford's PCs protecting private long-term care operators from death toll repercussions in Ontario, or the Higgs government in New Brunswick doubling down on zero-wage increases for front-line workers.
As working people, we can't assume that our governments will learn the same lessons that we do from a crisis like COVID-19. But there is nothing saying we can't put the shock doctrine in reverse.
In New Brunswick, CUPE members mobilized and they forced Higgs to back down from his mandate. Together we can make real gains for our members and all Canadians. The unprecedented challenges across the country demand nothing less of us.
We can use this crisis – the relentless suffering and insecurity of the past two years – to win better for working people. We can use all our strength, all our leverage, to make the change we need and want. And you have my word that you can draw on CUPE's national strength and resources to fuel our fight.